Oedema disease and enteric colibacillosis are caused by two different types of Escherichia coli.
Oedema disease and enteric colibacillosis are caused by two different types of Escherichia coli.
Infection with Shiga toxin-producing E. coli (STEC), specifically Stx2e —also known as verotoxin— toxin-producing strains, is responsible for outbreaks of oedema disease (OD). STEC strains adhere to the intestinal mucosa by fimbrial adhesin F18ab and then produce Stx2e toxin which causes vascular damage. In addition, other adhesion factors are speculated to collaborate in the development of the disease. Pigs can also be affected by E.coli strains capable of producing Stx2e and clinical OD but lack fimbrial adhesin F18.
Infection with enterotoxigenic E. coli remains one of the most important causes of scours and post-weaning diarrhoea (PWD) in pigs. Strains F4 (K88) are amongst the ETEC strains causing higher mortality due to diarrhoea during lactation and early weaning. F5 (K99), F6 (987P) and F7 (F41) strains are also seen during the lactation phase. F18 strains can also be responsible for post-weaning diarrhoea. Surface fimbriae are one of ETEC strains virulence factors that allow the bacteria to adhere to specific receptors on the intestinal mucosa (F18ac). Once ETEC adheres to and colonize the intestinal mucosa, it produces and secretes thermolabile enterotoxins (TL) and two types of thermostable toxins (STa, STb).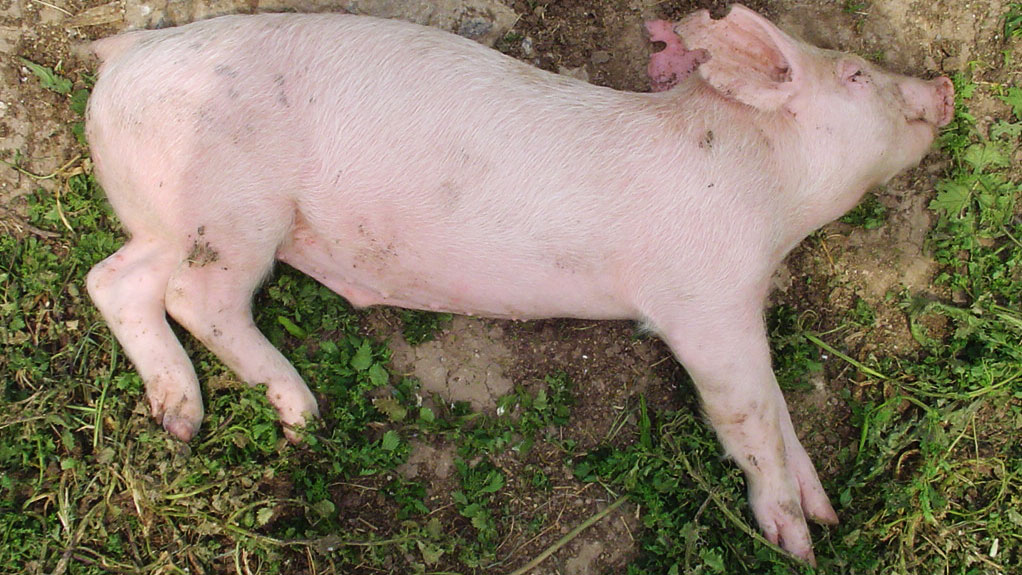 Photo 1. Pig with neurological signs caused by STEC infection. (Courtesy of Dr. Hector Patullo)
In order to reduce the clinical manifestations caused by enterotoxigenic E. coli and Shiga toxin-producingE. coli infections, multiple vaccines have been developed that can be applied through different immunization systems.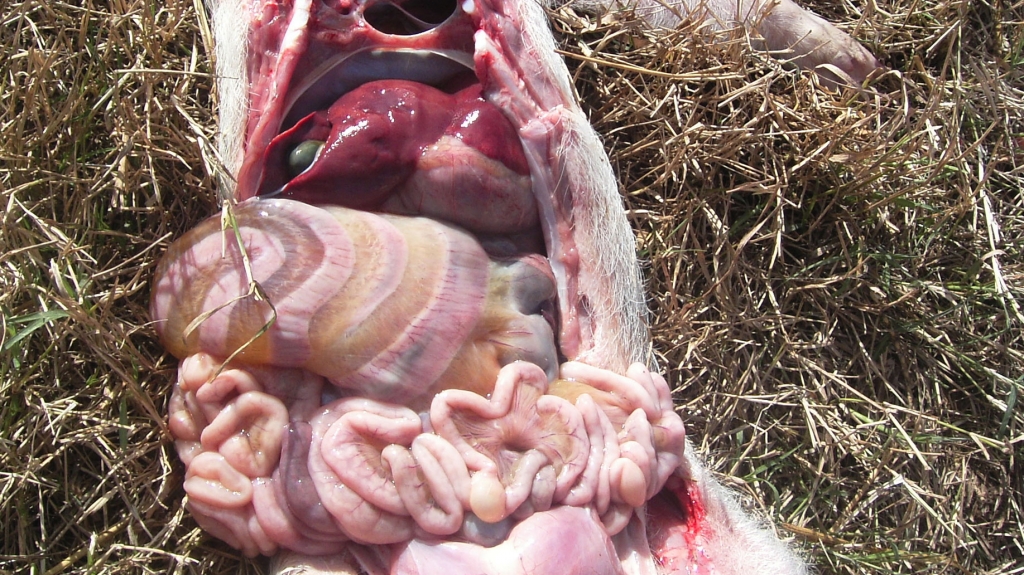 Photo 2. Mesocolon oedema caused by infection with E. Coli. (Courtesy of Dr. Hector Patullo)
Vaccines against Oedema disease
OD prevention has traditionally been accomplished through the administration of antibiotics or manipulation of gut microbiota through diet. However, in recent years, many vaccines have been developed to prevent clinical manifestation of the disease. Passive transfer of specific antibodies and active immunization also have been used as immunization systems to prevent OD.
Passive immunization
Passive immunization programs to prevent OD have used inoculation of Stxe2-specific antisera generated in sows infected with STEC-Stx2e strains, with very good results. Another system used is the administration of dried plasma from sows immunized with STEC-F18+ strains. These passive immunization systems have proved to be able to prevent bacterial colonization and toxaemia associated to STEC-Stx2e infection. Passive immunization through vaccination of pregnant sows has recently shown good results, preventing the clinical presentation of OD. To this end, a toxin has been developed that has a double mutation in the A subunit of the Stx2e protein. This toxin can induce high levels of specific antibodies against Stx2e toxin; its parenteral administration to sows 3 and 5 weeks before farrowing has been shown to induce high levels of systemic antibodies, which are then transferred via the colostrum.
Active immunization
Among the active immunization systems, the use of STEC-Stx2e genetically modified strains, genetically attenuated strains, bacterins and inactivated toxins have been suggested.
Oral administration of mutant STEC-Stx2e strains to piglets two days before weaning has helped manage the infection with STEC-Stx2e. The disadvantage of this method is that complete protection is only achieved after revaccination for 4 consecutive days. A new vaccine based on genetically modified strains of STEC-Stx2e, which is capable of producing a modified version of the Stx2e toxin, showed good levels of protection when applied two days pre-weaning. The advantage of using this vaccine is that it is not only capable of inducing systemic IgGs, but high levels of specific IgA-Stx2e have also been observed in the faeces. Numerous tests have proved that immunization with glutaraldehyde-inactivated Stxe2 toxin administered during the first and third week of life can prevent clinical disease. However, there is still no commercial vaccine based on this toxoid. In Europe, a vaccine based on a recombinant and genetically modified toxoid has been developed. This toxoid can be administered in pigs 4-days-old. Experimental and field studies showed that this vaccine prevents clinical presentation and induces detectable levels of neutralizing antibodies 21 days post-vaccination, which last up to 3 months post-vaccination.
Although STEC strains causing OD need F18 receptors to adhere to the intestinal mucosa, F18 subunit vaccination has shown partial results. Induced immunity resulted in the production of antibodies against one portion of the fimbrial adhesin F18, which does not seem to be enough to prevent bacterial adhesion to the intestinal mucosa.